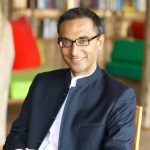 Sonu Shivdasani – Founder, Chairman and CEO, Soneva

A descendant of Indian Parents, Sonu was born and studied largely in England, with some periods of his education in Nigeria and Switzerland. He is an alumnus of Eton College and a graduate of Oxford University, where he earned an MA in English Literature. During his time at Oxford, Sonu met his Swedish-born wife, Eva. They fell in love with the Maldives and leased an island there in 1990. After considerable effort and some good luck – aided of course by his university degree, their first resort, Soneva Fushi opened in 1995. As the pioneer luxury and environmentally friendly resort in the country, Soneva Fushi redefined tourism in the Maldives and soon became known as the premier beach destination. Whilst the evolution of Soneva keeps Sonu quite busy, he enjoys reading, art, architecture, wine, travelling, wellness and Soneva Living in general.
For a selection of images please click here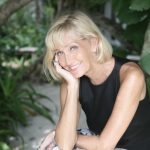 Eva Malmström Shivdasani – Founder, Creative Director, Soneva
Eva has the challenging role of creating and overseeing all of Soneva's interior designs. During the 70s and 80s Eva was a top fashion model appearing on the covers of more than 100 high-end magazines world-wide. Eva also had a successful clothing company: L'EVA in Paris. Her real flair is in her impeccable taste, innovative and unconventional ideas and an overall daring approach that ensures a different 'feel' for each project. Her attention to detail is legendary amongst her colleagues.
For a selection of images please click here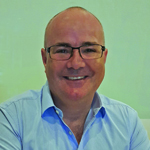 Bruce Bromley – Chief Financial Officer
Bruce joined Soneva in 2012 to lead the Group's finance function. Bruce is an experienced finance professional having spent nearly 20 years in the field, much of that time in the investment banking and fund management industries in the City of London. Bruce is also a dyed-in-the-wool environmentalist and he has considerable experience investing in social and environmental fields and worked closely with Soneva on the development of the Soneva SLOW LIFE Trust. Bruce is a British national who grew up in South Africa. He has a degree in Economics from the University of Natal, South Africa.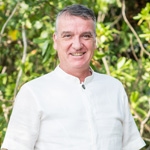 Andrew Abram – Managing Director, Soneva Kiri
Andy joined Soneva as Managing Director of Soneva Kiri in November 2015. He has more than 25 years experience in the luxury hospitality industry and has previously worked with top brands such as Mandarin Oriental Hotel Group, Jumeirah Hotels and the InterContinental Hotels Group.
Prior to joining Soneva, Andy was the General Manager of Niccolo Hotel in Chengdu, China – a new luxury brand of the Marco Polo Hotel Group. The 230-bedroom luxury city centre hotel was Awarded "Best New Hotel Brand – Luxury Award" by Lifestyle Magazine within only four months of opening.
Andrew has also been the manager of the Mandarin Oriental Jakarta, guiding it through closure, a USD 55 million renovation and its re-launch and repositioning the market leader in the city. As head of Marketing and Sales for Jumeirah, Andy launched the brand and its iconic properties including Jumeirah Beach, Burj Al Arab and Emirates Towers and laterally the rebranding of Jumeirah International's two London properties.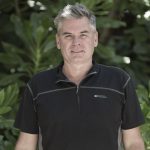 Stuart Ward – Group Managing Director of Projects and Engineering
A dual British/Canadian citizen, Stuart has worked internationally in construction for over 30 years. He has a wealth of experience, particularly working in remote and difficult regions in various parts of Asia and Africa. With essential skills in dealing with local and international authorities, Stuart has always found a solution to complete his projects. He has built hospitals, hotels, luxury resorts, power stations, civil works, highways, bridges, airports, government schools and social housing projects.
In 2010, Stuart joined Soneva and spent two years as the Group's Managing Director – Projects & Sustainable Design. He then worked as the Chief Operations Officer at Mustique Company from 2013 – 2016. Stuart joined Soneva again in April 2016 as the Managing Director – Projects and Engineering.
Stuart is passionate about creating beautiful buildings and sustainability. Along with his degree in Architecture, and Construction Management, he is also a permaculture teacher.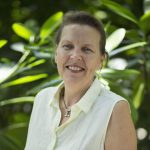 Joanne Bowen – Group Talent Director
Joanne rejoined Soneva in September 2016, having previously held the same position with the Company in Bangkok between 2010 and 2014.
A born and bred hotelier, Joanne was literally 'born in a hotel' to hotelier parents and following a successful career in hotel operations in the UK with Four Seasons, Forte Hotels and Diageo, she made the transition into international hospitality recruitment in the early 1990's and for the next 18 years Joanne helped many hoteliers further their careers within the industry around the world, working initially for leading hospitality recruitment companies such as Profile and Portfolio before launching her own successful recruitment company in 2006.
Having first met Sonu and Eva at Soneva Fushi in 1996 she has been a passionate believer and advocate of our Core values and SLOW LIFE philosophy ever since.