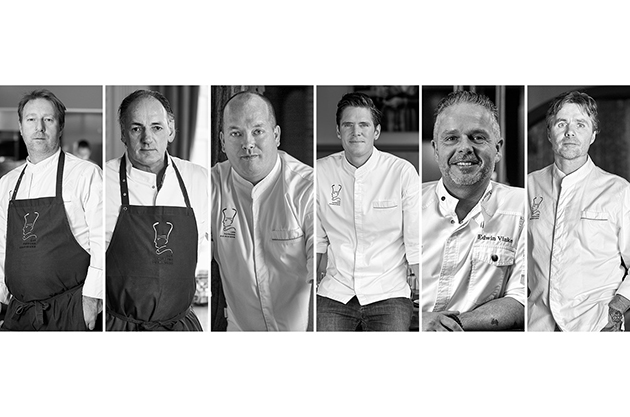 Michelin-starred gastronomic journey
21st October – 25th October
Join us for a unique 8-star Michelin experience in the Maldives

Amid the tranquil private-island surroundings of Soneva's luxury hideaway properties in the Maldives, indulge in a star-studded gastronomic extravaganza this October as six Michelin-starred chefs descend on Soneva Fushi and Soneva Jani.
The six chefs all hail from the Netherlands, and between them have worked in prestigious culinary establishments around the world – even the White House! They bring with them multiple Michelin stars as they take over Soneva's numerous restaurants, adding even more glitter to our luxurious dining venues.
Star-studded foodie spectacular will start off on 21st October with Michelin takeover of every Soneva restaurant in the Maldives. Four of our Michelin-starred chefs will head up Soneva Fushi, while another two will lead proceedings at Soneva Jani, assuring diners of a memorable experience in every sense.
In addition, the Soneva Fushi Food Journey on 24th October will allow true gastronomes to sample unforgettable flavours from across the globe at Michelin-starred stalls running the length of Soneva Fushi. Don't miss the tension of the Soneva Fushi Chef Battle on 25th October, in which we will be pitting teams of three Michelin-starred chefs against one another in a captivating fight-for-survival cooking contest.
Indulge your inner gourmand and join us for these one-off exclusive culinary events between 21st and 25th October 2017.
The exclusive journey is priced at $450++ per person, while the exciting chef battle is $350++ per person.
To make a booking contact your preferred travel agent or book with us directly:
Email: reservations@soneva.com | Skype: soneva.reservation | Telephone: +91 124 4511000