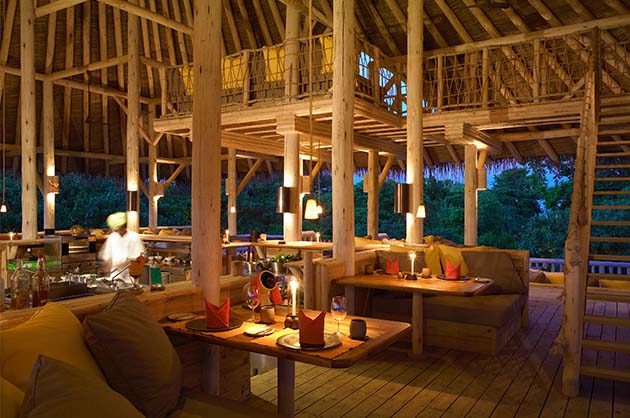 Fresh picked delights from nature bring back memories of childhood – Midsummer strawberry picking, twisting dandelions in hand. In Soneva Fushi's eternal summer, Fresh in the Garden rekindles these sensations from a very lofty perch.
Surrounded by tropical banana trees, this restaurant without walls rises above our herb and vegetable garden with sublime panoramas stretching beyond. Enjoy a long, leisurely meal of Mediterranean-inspired dishes, prepared with freshly plucked produce from your surroundings.
Meet Chef Jesus, Soneva Fushi's Chef de Cuisine at Fresh in the Garden.